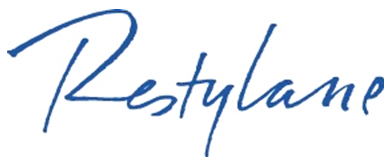 The modern approach to cosmetic rejuvenation seeks to emulate youthful, full facial features. Dermatology & Laser of Alabama provides safe, non-invasive alternatives to cosmetic surgery with minimal pain, swelling, bruising, or recovery time. Dr. Sawyer is fellowship trained and specializes in these non-invasive alternatives using injectable materials such as Restylane, and is considered one of the top injector's in Alabama.
Click on the link below to see Dr. Sawyer discuss non-surgical skin procedures with Brooke Smith on Daytime Alabama.
There are numerous facial injectable products available which can be used to restore the facial volume and fill out wrinkled or uneven areas of the face. Dermatology & Laser of Alabama is on the cutting edge of the latest fillers available. For the safety of her patients, Dr. Sawyer uses only FDA approved products on her patients, including Restylane, Perlane, JuvedermTM, Radiesse, Sculptra, and numerous other fillers. These fillers have demonstrated predictable long term results, minimal bruising, swelling and redness after treatment.
During your cosmetic consultation, Dr. Sawyer can recommend which soft tissue filler or fillers can achieve the enhancement you desire. The exact injectable or filler used is individualized for each patient, based on the location of injection, the desired effect, and longevity. As well, for optimized results Dr. Sawyer personally performs all injectable treatments herself. Her advanced fellowship training in dermatologic surgery and extensive education and knowledge of the facial muscles and structure are to your advantage.
The result you should see is a restoration of younger, smoother facial contours without an invasive surgical procedure. Facial filler treatments may be used alone or in conjunction with a resurfacing procedure, such as a chemical peel or laser treatment, and is often combined with BOTOX for a synergistic result.
Restylane is designed to smooth wrinkles, sculpt lips and shape facial contours, providing volume and fullness to the skin. Restylane is a clear, synthetic gel composed of hyaluronic acid, a natural substance found throughout your body.
Restylane treatments are used to physically fill in wrinkles, blemishes, and lines, making the patient's skin appear smoother, healthier and more beautiful. Like many other soft tissue filler options available, Restylane acts in two ways to produce longer-lasting facial rejuvenation than is possible with less advanced alternatives(Archives of Dermatology, February 2007 ed.). Restylane not only fills in wrinkles but also stimulates the production of collagen fibers in the skin that are responsible for texture and elasticity. With hyaluronic acid's unique ability to bind with water, Restylane remains in your skin for about 6-9 months. With no pre-testing necessary, Restylane is perfect for those looking for that near instant improvement.
The most common areas to treat are the smile lines (nasolabial folds), glabellar lines between the eyebrows, and lips. Restylane can also be used on smile lines, scars, corners of mouth, lip border, cheeks, under eyes and around the brows. This product is also used to eliminate lines crossing the lip border and produce a more youthful, voluptuous appearance.
Whether your goal is to plump your lips or just give them definition, Restylane is the right dermal filler for you!
Like Restylane, Perlane is a hyaluronic acid-based dermal filler. However, Perlane contains a higher concentration of hyaluronic acid, making it more useful for treating larger folds and wrinkles. Having a thicker consistency, Perlane is used to add structure in areas such as the nasolabial folds (smile lines) and marionettes as it works very well in deeper folds. When used under the eyes, Perlane provides a striking difference for those who are candidates.
At Dermatology & Laser of Alabama we've found that cheeks are one of the most popular areas to improve. As we age, our cheeks deflate and cheek pads that were previously high migrate downwards. Dr. Sawyer uses Perlane to artistically contour the cheeks and subsequently provide a lifted, more 'awake' appearance. Results are natural and provide immediate gratification.