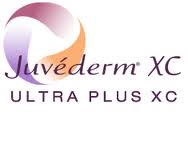 The modern approach to cosmetic rejuvenation seeks to emulate youthful, full facial features. Dermatology & Laser of Alabama provides safe, non-invasive alternatives to cosmetic surgery with minimal pain, swelling, bruising, or recovery time. Dr. Sawyer is fellowship trained and specializes in these non-invasive alternatives using injectable materials such as Juvederm, and is considered one of the top injector's in Alabama.
Click on the link below to see Dr. Sawyer discuss non-surgical skin procedures with Brooke Smith on Daytime Alabama.
There are numerous facial injectable products available which can be used to restore the facial volume and fill out wrinkled or uneven areas of the face. Dermatology & Laser of Alabama is on the cutting edge of the latest fillers available. For the safety of her patients, Dr. Sawyer uses only FDA approved products on her patients, including Restylane, Perlane, Juvederm, Radiesse, Sculptra, and numerous other fillers. These fillers have demonstrated predictable long term results, minimal bruising, swelling and redness after treatment.
During your cosmetic consultation, Dr. Sawyer can recommend which soft tissue filler or fillers can achieve the enhancement you desire. The exact injectable or filler used is individualized for each patient, based on the location of injection, the desired effect, and longevity. As well, for optimized results Dr. Sawyer personally performs all injectable treatments herself. Her advanced fellowship training in dermatologic surgery and extensive education and knowledge of the facial muscles and structure are to your advantage.
The result you should see is a restoration of younger, smoother facial contours without an invasive surgical procedure. Facial filler treatments may be used alone or in conjunction with a resurfacing procedure, such as a chemical peel or laser treatment, and is often combined with BOTOX for a synergistic result.
JuvédermUltra and Ultra Plus are FDA approved dermal filling agents indicated for use in the correction of facial folds and wrinkles.
The active ingredient in Juvéderm is hyaluronic acid, a substance that is naturally present in the body. Hyaluronic acid has turned out to be an ideal filler for correcting folds and wrinkles. For this reason, the treatment of facial folds and wrinkles with hyaluronic acid is currently the fastest growing non-surgical aesthetic procedure in the United States.
Juvéderm is safe and effective in patients of all skin types. Its injection into folds and wrinkles creates volume and fullness, and enhances the moisture content of the skin. This combination of effects fills and softens the injected lines, folds, and wrinkles, resulting in the aesthetic correction.
The Juvéderm gel is very smooth and flows easily into the skin, creating a smooth and natural look and feel. This allows us to provide a correction for facial wrinkles and folds that is easily tolerated and looks natural. Juvederm is an ideal filling agent for moderate wrinkles in the cheeks and moderately severe nasolabial folds. In addition, it can be used in lips to better define the lips and to make the lips appear fuller.
Whether your goal is to plump your lips or just give them definition, Juvéderm is the right dermal filler for you.