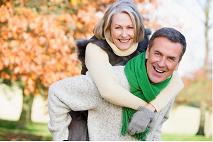 An increasing number of men are taking advantage of the benefits of cosmetic and aesthetic dermatology, and Dermatology & Laser of Alabama is happy to offer a comfortable, welcoming environment.  We provide a full selection of cosmetic procedures for men with dermatology treatments tailored specifically to the needs of our male patients.
Ultherapy  
Ultherapy is a new type of non-surgical, non-invasive procedure that uses ultrasound and the body's own natural healing process to lift, tone, and tighten loose skin on the brow, neck, and under the chin Turkey neck).The only FDA-approved procedure to lift skin on these hard-to-treat areas, Ultherapy uses the safe, time-tested energy of ultrasound to stimulate the deep structural support layers of the skin—including those typically addressed in a surgical facelift—without disturbing the surface of the skin.
For more on Ultherapy click here.
Fat Reduction
Whether it's the belly fat around our waist, the ever-increasing thighs we squeeze into our jeans, or our over-sized hips, reducing the fat on our bodies is a desirable thing for most of us. The problem is it can be very difficult. The demands of life and family can often make losing weight difficult. While nothing can replace a healthy, active lifestyle, science is now developing exciting techniques to reduce the amount of fat on our bodies. Dr. Sawyer has extensively researched and currently operates the states most complete line of non – invasive fat reduction devices. Her one stop clinic differentiates itself from others because of the many options she provides.
For more on Fat Reduction click here.
Laser Skin Treatment
Many patients in our practice wish there was a safe, easy, and quick way to get rid of their red complexion, fine wrinkles, creases, sun damage and irregular pigmentation. Fortunately, our advanced technologies enable us to treat these skin imperfections safely, easily, and effectively.  Non-invasive laser and light based treatments have advanced to the point where they provide outstanding results without the pain, swelling, and downtime of traditional surgical lasers.  Male cosmetic dermatology patients can use laser skin resurfacing to achieve smoother, healthier skin without chemical treatments. Learn more about out laser treatments today: Vbeam, IPL/Photofacial, Fractional Resurfacing.
For more on laser resurfacing click here.
Injectables
The modern approach to cosmetic rejuvenation seeks to emulate youthful, full facial features.  SkinSmart Dermatology provides safe, non-invasive alternatives to cosmetic surgery with no significant pain, swelling, bruising or recovery time. Dr. Sawyer specializes in these non-invasive alternatives using injectable materials.   Injectables are used to smooth wrinkles, sculpt areas such as lips and shape facial contours, providing volume and fullness to the skin.  BOTOX® Cosmetic, Restylane®, and other injectables offer male patients convenience and adaptability.  The latest generation of injectable products is safe, reliable, and capable of remarkably natural-looking results. Injectable treatments also require very short recovery times and patients are typically able to resume normal activities immediately after treatment. Learn more about injectable products today: BOTOX® Cosmetic, Restylane®, Perlane®, Juvederm™, Radiesse®, and Sculptra®.
For more on injectables click here.
Excessive Sweating
Whether excessive or not, lets face it, sweating is embarrassing as it stains clothes, ruins romance, and complicates business and social interactions.  BOTOX® is used cosmetically to reduce unsightly and embarrassing sweating.
A great procedure for the summer or anytime of the year in Alabama as the effect can last six-eight months.  This successful, simple treatment is great for underarms, ideal for those of us with 'clammy hands' and excellent before all your significant events: interviews, important client meetings, and weddings!
For more on excessive sweating click here.
Contact Our Practice
If you are interested in exploring cosmetic dermatology options for men, the friendly staff of Dermatology & Laser of Alabama can help you. During your cosmetic consultation, our experts will evaluate your unique needs, desired end results, explain your options and help you determine the treatment or combination of treatments to achieve the look you desire.  Men in Alabama come to us for the latest cosmetic dermatology treatments in a comfortable, welcoming environment. Please contact us by phone @ 205-870-3303 or email to learn more today!